Natural products from Australia
AUSTRALIAN REMEDY is a modern company that has been on the Czech market since 2005. It´s focused on import and distribution of selected high quality dietary supplements from Australia.
AUSTRALIAN REMEDY is sole distributor and owns exclusive representation of the import of these products for all states of the European Union.
News
Liquid form of Calcium in micro-particles allows effective and fast absorption of calcium very necessary for human body.
We recommend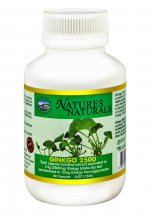 Ginkgo is a favourite food complement with proved curative effects on the whole body. Its curative effects have been known for...
Effective substance Squalin belongs to the basic chemical substances in the body and it´s indispensable for the organism. It´s a...