Contact
Exclusive representation: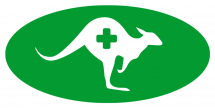 AUSTRALIAN REMEDY
Ivo Klenha
Za Zelenou liskou 1586
140 00 Prague 4
Czech republic
BN: 663 75 274
AUSTRALIAN REMEDY is registered business name of the company.
Ivo Klenha is sole distributor and owns exclusive representation of the import of these products for all states of the European Union.
All products are approved by The National Institute of Public Health and The Ministry of Health.
You can order on:
+420 777 766 339
+420 223 009 283
Producer:
Natural Pharmaceuticals Australia Pty.Ltd.
Unit 1, 62 Borthwick Avenue,
Murarrie, Qld. 4172, AUSTRALIA
Contact us
Items marked * are required.